Does LED Light Therapy Really Work?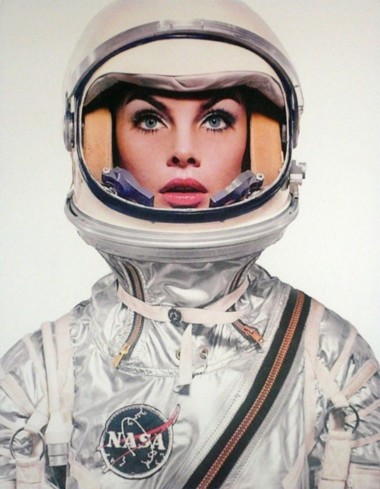 It doesn't pinch, prick, scrub, freeze or even burn….. It's just light! However, light therapy is one of the most exciting advances in the aesthetic world to date.
LED lights were originally only used in high tech labs, the technology then became more accesible & LED lights were used in everything from bedside alarm clocks to household torches, car head lamps, traffic lights & even TVs when they were mass produced in the 60s.
Fast forward a few years and during the 70s NASA discovered that visible light can revitalize cell metabolism, in short they noticed an increase in plant growth under a certain wavelength. Their tests revealed the healing power of LED light therapy to many afflictions including skin conditions. NASA began experimenting with LEDs to speed the healing of wounds in space, because in zero gravity situations wounds don't heal as fast as they do down here on Earth! Light treatments were then developed for skin cancer treatments & other medical conditions, fast forward a few more years & light therapy is now making its mark in the cosmetics industry, leading the way to healthier skin & fighting a variety of skin concerns
How do LED lights work on skin?
The most commonly used LED lights in skincare are red, blue, amber & infrared. Red & amber light build new collagen & elastin, red light penetrates most deeply & stimulates the skin to rejuvenate & develop more collagen fibres, blue light combats the bacteria that causes acne & infects the sebum in the sweat pores, infrared accelerates skin recovery. The lights are often combined to create a bespoke plan for your skin concerns.
LED light therapy works by penetrating the skin using wavelengths to trigger natural intracellular reactions meaning your skin responds to the wavelengths – particularly red, in this case by building strengthening & maximising cellular structure. Red light is also believed to accelerate skin repair to reduce cytokines, which cause inflammation.
In the case of blue light a specific wavelength stimulates production of oxygen free radicals that destroy the bacteria, all without damaging the skin. One of the main attractions for LED treatments is that the light doesn't heat the skin so there is no thermal damage. There's no threat to the skin as with lasers & no removal of skin like there is in acid peels.
Rejuvalight – LED Light Therapy
Here at AMP Clinic we use a machine called Rejuvalight as you can see from the pictures below. We choose this method over the increasingly popular LED face masks for the following reasons;
Most importantly hygiene the machine doesn't come in to contact with the skin during treatment so there is no risk of cross contamination.
It is a more powerful source of LED light.
The machine is much more versatile than the mask as we can easily transfer it on to different areas of the body e.g backs, decollete, hands etc....
No feelings of clastrophobia are stirred up as it never comes into contact with the face.
It is a much more relaxing treatment as it doesn't involve a heavy mask balancing on your face for long periods of time.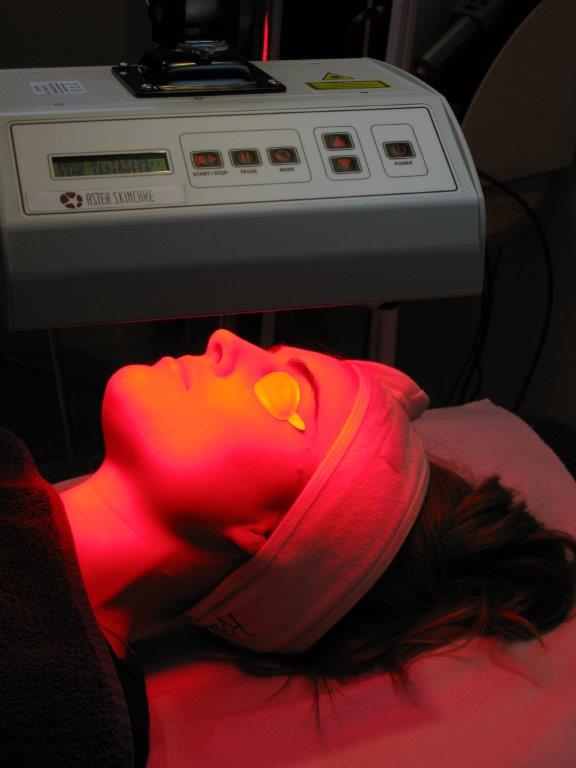 AMP Skin and Laser Clinic are able to offer clients both Diode Light Rejuvenation Facials and Diode Light Acne Facials, which may also be combined with exfoliation treatments. In addition to this we are able to offer other treatments including hair renewal, inch loss & fungal nail treatments.
The Rejuvalight system consists of many tiny, individual red and blue emitting diodes which are shone directly onto the face or body to tone and plump the skin, kill bacteria and promote cellular growth.
What does it treat?
Acne
Lines & Wrinkles
Poor Skin Tone & Texture
Poorly Healing Skin Damage
Thinning Hair
Psoriasis
Fungal Nail
What does the treatment involve?
The treatment involves an initial skincare consultation in which your practitioner will fully assess your skin & needs. We will then create a tailor-made plan for your skin concerns. The Rejuvalight treatment may also be performed as part of a facial, incorporating both microdermabrasion and ultrasound dermaphoresis depending on the skin type & needs.
You will typically receive the treatment lying down on a couch for the time determined by the practitioner, generally between 15 & 30 minutes. Protective eyewear is worn during exposure to the light. The treatment itself is very relaxing, there is no pain whatsoever, it feels a lot like sitting in the garden on a sunny afternoon with the warmth of the sun beaming down on you.
To start your skincare journey & create your bespoke treatment plan contact us today on 01295 234 000 or email info@ampclinic.co.uk for a consultation.