Team
Dr Inigo de Felipe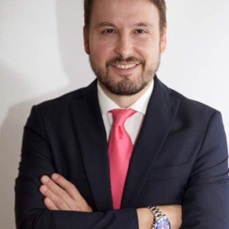 Iñigo de Felipe y Gárate was born in Guipuzcoa, Spain. From childhood, he wanted to become a doctor though another great passion was the piano. He went to medical school at the University of Navarra where he was student representative for several years. In 1992, he finished his studies and completed his training at Harvard University in Boston and the Karolinska Institute in Stockholm. He then took his residency in Dermatology and Venereology under the direction of Professor Quintanilla in Pamplona's Clinica Universitaria de Navarra, considered to be the leading hospital in Spain. There he soon started working with lasers and other technologies for treating skin diseases.
Dr de Felipe has always given priority to solving skin problems and skin ageing. With this objective, he has been clinical manager of several companies and clinics related to medicine. Since 2004 he has been the medical director of Hedonai Centros médico estéticos, today with more than 40 clinics in Spain and Portugal, thanks to its excellence and scientific rigour in treating patients. At the beginning of 2007 he opened his own clinic at the heart of Barcelona, his usual residence, where the most advanced techniques are offered.
Dr Iñigo de Felipe has become a very common participant in many national and international meetings in dermatology and the aesthetic medicine field as well a regular participant on TV and in magazines such as Antena 3, Intereconomía, Mujer hoy, Telva Belleza, Hola en España or Lux in Portugal. He has given more than a hundred lectures and workshops in most countries in Europe, America and the Middle East, where he trains hundreds of doctors on the use of Botox, Fillers and Lasers.
Mr Rana Das Gupta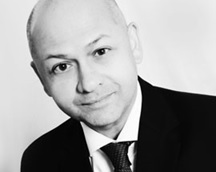 Rana was born and educated in London and trained as a doctor at the Royal London Hospital and has run a private consultant practice in cosmetic surgery in Harley Street. Prior to taking up an NHS consultant position in Plastic and Reconstructive Surgery in Warwickshire, he has held training positions at many of the famous plastic surgery units in London, including Mount Vernon Hospital, UCH, Queen Marys Roehampton, Wexham Park and Stoke Mandeville Hospitals and has held senior positions in plastic surgery in Denmark, Chester and Norway. He was indeed a substantive NHS (equivalent) Consultant in Norway for several years prior to returning to the UK.
Mr Das-Gupta completed clinical fellowships in cleft surgery, craniofacial surgery and hand surgery. He also had the opportunity, during his registrar training, to assist many of London's leading cosmetic surgeons in their operating theatres. Mr Das-Gupta is committed to attending international meetings to keep abreast of best practise within the speciality.
He has appeared frequently in the media as a plastic surgery expert, including: GMTV, London Tonight, The Gloria Hunniford Show, The Mail on Sunday, News of the World, The Sun, The Daily Mirror, The Daily Express, Woman Magazine and many other media articles related to cosmetic surgery.
He offers the full spectrum of cosmetic and reconstructive plastic surgery and has recently published papers on the latest techniques in breast reconstruction, in the British Journal of Plastic Surgery.
Charlotte Georgou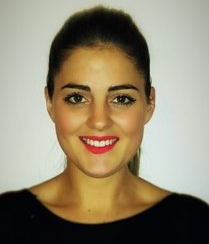 Charlotte Georgou has worked in the aesthetic industry for over 10 years and is a qualified aesthetic practitioner specialising in Microdermabrasion, Diode Light Therapy and Chemical Peels.
Charlotte has been responsible for the training and demonstration of these treatments throughout the UK and for the manufacturers in many overseas markets.
Charlotte now provides a full range of aesthetic treatments at AMP skin and laser clinic in Greatworth. Procedures include laser hair removal with the latest pain free Diode Laser, Linscan, salt microdermabrasion, hydrating ultrasound facials, SalExfo chemical peels and a complete range of specialised skincare products to tailor facials to your individual needs.
Marti McDaniel, RN
With a background as a licensed theatre nurse (30 years), Marti came to the UK in 1990 to work with a plastic surgeon in Knightsbridge London. She has also worked with other plastic surgeons and dermatologists in the UK, Europe, and a top dermatologist from NY. This helped her to expand her understanding of plastic surgery, skincare, lasers and dermal fillers. She continually researches new advances in the field of Aesthetic Medicine to keep up to date.
Due to some of her own health challenges in the past, Marti developed an increased interest in nutrition and alternative medicine practices, always understanding that there was a big link between proper nutrition and how it affects the body inside and out.
Deborah Forsythe, RN.RM.Bsc.INP.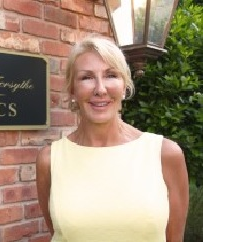 Deborah is a registered Medical Aesthetic Practitioner with experience gained over more than 20 years in the aesthetic industry. She has performed more than 20,000 procedures during that period of time and is acknowledged as an expert lecturer, trainer and practitioner in her niche of non-surgical facial rejuvenation techniques. Her goal is to provide the type of medical and facial aesthetic care that she would seek for her own family.
Her primary speciality was accident and emergency medicine where she was at the forefront of acute trauma leading the medical team in the Accident and Emergency department of the Royal Victoria hospital Belfast.
Deborah's interest in the aesthetic speciality began in 1984 when she had the privilege to work with several of the country's leading plastic and reconstructive surgeons who were working with the team in the accident and emergency department developing innovative treatments for post trauma victims.
Her own field of expertise, non-surgical facial rejuvenation, has been her passion for more than 20 years. During this time, she has been instrumental in developing injection techniques for correction of facial lines, volumetric enhancement, facial contouring and non-surgical facelift.