ContrÂge
CONTRÂGE range consisting of "cosmeceuticals" with a high concentration in active ingredients. The range offers an anti-aging care for face and body.
Face Anti-Aging
The ContrÂge face care range makes the most of science to improve the skin and targets: the preven­tion, the protection, the regeneration and the correction. The advanced formulations combine efficiency, comfort and tolerance. Our skin care contain an ideal combination of antioxidant, anti-inflammatory and anti-glycation ingredients so that your skin is firmer, more radiant and visibly younger.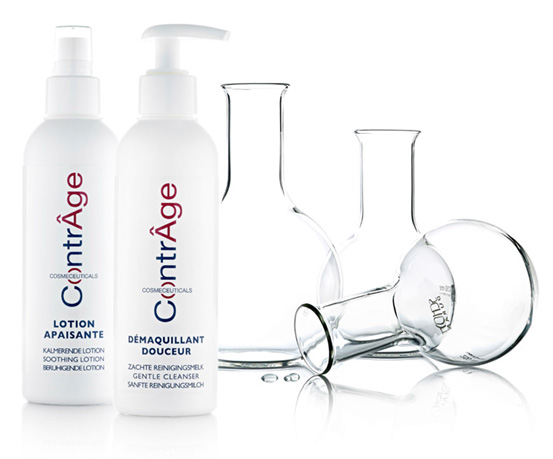 Body Anti-Aging
Besides its moisturizing and/or firming effects, this body range is also anti-aging thanks to antioxidant ingredients. Your body is then perfectly treated, moisturized and/or toned up and protected. Available with or without fragrance in order to meet the needs of the most sensitive skin types.